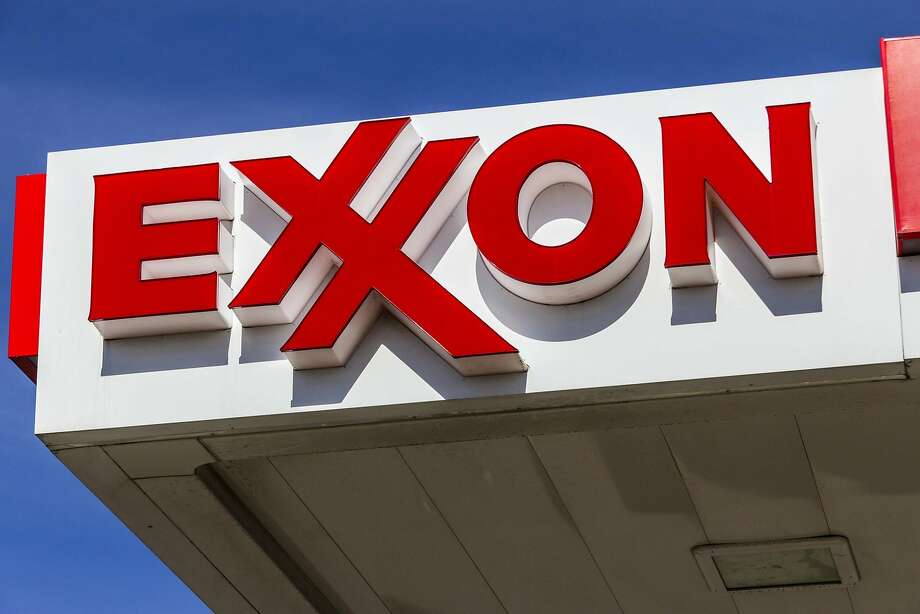 Photo: Dreamstime, TNS
In a court filing submitted Monday, Exxon Mobil said California communities quietly met six years ago to concoct plans to use government investigations and legal action to force oil producers to respond to climate change...
Oil giant ExxonMobil has launched a counterpunch to the lawsuits filed by San Francisco and other communities that seek damages for climate change, alleging that the California jurisdictions conspired to vilify and taunt the oil industry.
In a court filing submitted Monday, the Texas-based company said the California communities quietly met in La Jolla (San Diego County) six years ago to concoct plans to use government investigations and legal action to force oil producers to respond to climate change.
The document said the so-called La Jolla playbook was politically motivated and an abuse of power. It said that if the communities were genuinely concerned about the costs of climate change in their jurisdictions they would have disclosed the threat in their bond reports, which they did not do, according to the filing.
Seven cities and counties filed lawsuits last year against ExxonMobil and other big oil companies, demanding they pay billions to cover losses from rising seas. The suits say fossil-fuel production is responsible for climate change and its consequences and that industry officials went so far as trying to cover up their impact.
Besides San Francisco, the plaintiffs include the cities of Oakland, Santa Cruz and Imperial Beach (San Diego County) as well as the counties of San Mateo, Marin and Santa Cruz.
In Monday's filing in a Texas state court, ExxonMobil seeks permission to question and obtain documents from leaders in the communities suing the company. The document says ExxonMobil is planning a lawsuit of its own, with potential claims of abuse of process, civil conspiracy and violations of ExxonMobil's constitutional rights by the communities.
Company officials did not return phone calls from The Chronicle...
The California communities targeted by the filing, though, were quick to call the company's action an effort to distract from the issue and an abuse of the legal process.
"It is repugnant that oil companies might sue public servants personally in an attempt to intimidate them from protecting their communities and environment," said John Beiers, county counsel for San Mateo County. "We will not be intimidated."
John Coté, spokesman for San Francisco City Attorney Dennis Herrera, said it's "exactly what you would expect from a company like Exxon."
Monday's filing alleges a conspiracy that goes beyond California to include state attorneys general in New York, Massachusetts and the Virgin Islands who have also taken legal action against the oil industry.
"This abuse of government power to impose a uniform perspective on climate policy was hatched over five years ago at a conference of special interests in La Jolla," the filing reads. "ExxonMobil finds itself directly in that conspiracy's crosshairs. Even though it has long acknowledged the risks presented by climate change, supported the Paris climate accords, and backed a revenue-neutral carbon tax, ExxonMobil has nevertheless been targeted by state and local governments."
ExxonMobil claims that the plot against the company may include a $30,000 campaign donation by environmental activist Tom Steyer to then-San Francisco Mayor Ed Lee. The contribution came months before the city's lawsuit suggesting possible "impropriety," the filing says.
The San Francisco mayor's office called the charge "ridiculous."
The seven lawsuits and the competing filing have not yet been heard in court.
Updated 9:21 pm, Monday, January 8, 2018
Kurtis Alexander is a San Francisco Chronicle staff writer. Email: kalexander@sfchronicle.com Twitter: @kurtisalexander
source: https://www.sfgate.com/
original story HERE
Sign Up for Our Free Global Warming Blog RSS feed by clicking here. About once a week you will automatically get all the best blog stories of the week. (The blog now has thousands of articles.)
Share This Blog Post: If you would like to share this blog post, go to the original shorter version of this post and look to lower right for the large green Share button. Ask them to sign up too for the Global Warming Blog.
Click here
 for information on
 the groundbreaking and disruptive new Climageddon book. It is about the global warming emergency and what you can do to help end it!
To View Our:
 current positions, opinions, agreement or disagreement with this blog article or its facts, 
click here
.